How do I add my Virgin Mobile account number to my registered Fixed My Virgin Media account?
If you want to make the most of all Virgin Media has to offer, adding your Mobile to the Fixed My Virgin Mobile Account is a brilliant way to do it.
You need to have a My Virgin Media account, you'l be asked to sign in while purchasing. Not registered yet? No problem, that only takes a few moments. Why not register now?
If you are already registered to My Virgin Media as a Broadband/TV/Home phone customer (fixed customer) then:
Sign in to My Virgin Media
Go to the "My Profile" page.
Scroll to "Your Virgin Media Accounts" section and click "Add New" link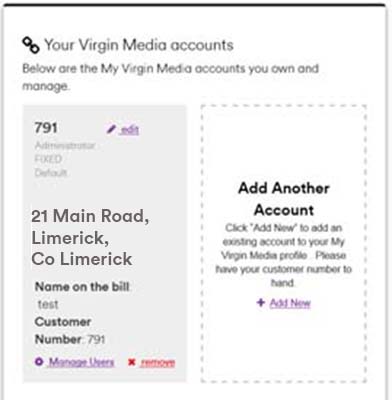 Add your Virgin Mobile account number, your surname, tick "I am not a robot" and click "save".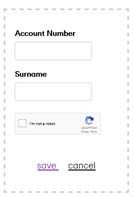 Voila! The My Profile Page will now include a new panel with the details of your added account.
Now you can switch between the accounts with the click of a finger.
Tip: If you have added one fixed and one mobile account, you can view their billing and product details under one view by combining them.