Virgin Media Dublin International Film Festival Announces Winners Of The Discovery and Shorts Awards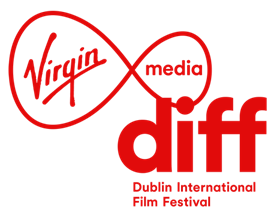 Virgin Media Dublin International Film Festival Announces Winners Of The Discovery and Shorts Awards
The 17th Virgin Media Dublin International Film Festival, Ireland's premier film event, continues in full swing until Sunday, March 3rd. The packed programme has invited big names and talent from Ireland and around the world to walk the red carpet, including Matt Bomer, Pat Shortt, Stephen Merchant and Bo Burnham.
One of the festival's core pillars, through the Discovery Award and Short Film Awards, continues to be the recognition of the new generation of film talent marking their place in the Irish film industry. The awards aim to identify, champion, support and encourage new and emerging talent from both in front of, and behind the camera.
Choosing a winner for the 2019 Discovery Award was no easy feat and this year the judges have selected three winners, Alexandra McGuinness, Oonagh Kearney and Ian Hunt Duffy. They also give a special mention to Madonna Bambino. The Best Irish Short Film Award goes to Five Letters to the Stranger Who Will Dissect My Brain and Best International Short Film Award winner is Inanimate. Special mention went to Irish short The First Was A Boy and international short Child.
Discovery Award
Writer and director Alexandra McGuinness wins the Discovery Award for She's Missing and writer and director Oonagh Kearney wins for her film Five Letters To The Stranger Who Will Dissect My Brain, while director Ian Hunt Duffy wins for Low Tide. Make-up artist Madonna Bambino receives a special mention for her work on Low Tide.
Speaking about Alexandra McGuinness, the jury said: "Alexandra McGuinness is one of those filmmakers whose ambitious, accomplished and entertaining work is deserving of the widest possible audience. We are excited to shine a spotlight on the world that Alexandra so brilliantly created."
On Oonagh Kearney, they said: "Oonagh has consistently shown great originality and creativity of approach in her previous work and we believe that her stunningly beautiful and accomplished film Five Letters To the Stranger Who Will Dissect My Brain clearly demonstrates that Oonagh is fast becoming one of the most interesting and distinctive voices in Irish film. We are very excited to see what Oonagh will do next."
Commenting on Ian Hunt Duffy, they said: "Ian Hunt Duffy has quickly grown into an accomplished director and has consistently shown excellence within his field. The success of Gridlock now looks to be followed with Ian's new short film Low Tide. Ian has succeeded in making a magnificent dark, gripping but believable piece of work and we look forward to following his career within the film industry at home and internationally."
About Madonna Bambino: "The jury would also like to make a special recommendation for the remarkable craft shown by Madonna Bambino in the field of make-up and prosthetics. Her measured and authentic work on Low Tide, as well as such accomplished prosthetics seen previously in Dead Cool, Burden and The Wombats - Lemon to a Knife Fight show an exciting career trajectory ahead for Madonna."
The other Discovery Award nominees were writer/director Shane J. Collins (Dub Daze); writers Darach McGarrigle (Low Tide) and Jonathan Hughes (Mother, Mary); production designer & art director Alice Vignoles-Russell (The Trap); and producer Roisín Geraghty (Five Letters To The Stranger Who Will Dissect My Brain).
The Discovery Award was chosen by an esteemed panel of adjudicators including Jason Foran, Producer and Manager, Teach Solas; Clare Stronge, Producer, The Farthest; and David Burke General Manager, Universal Pictures International Ireland.
Short Film Award
Five Letters to the Stranger Who Will Dissect My Brain and Inanimate were chosen from over 40 short films in this year's programme. Five Letters To The Stranger Who Will Dissect My Brain describes the soul-searching journey of first year medical student Viv, whose first encounter with a cadaver in the anatomy room sends her on a soul-searching quest into the nature of what it means to be alive. Inanimate tells the story of Katrine who has a normal life, a normal job, a normal boyfriend and a normal apartment in a normal city. Or at least that's what she thinks until one day everything starts falling apart - literally!
Five Letters to the Stranger Who Will Dissect My Brain was directed by Oonagh Kearney and produced by Roisín Geraghty; Inanimate was directed by Joren Molter and produced by Floor Onrust; The First Was a Boy was directed by Shaun Dunne and produced by Children's Cultural Centre The Ark; and Child was directed by Lucia Bulgheroni and produced by Lennard Ortmann.
The Short Film Award was chosen by a jury which included Alan Maher, Producer, Being AP and After the Dance, and Kevin Coyne, Cinema Programmer, Irish Film Institute.
Commenting on the Best Irish Short Film winner, the jury said: "Five Letters to the Stranger Who Will Dissect My Brain is an accomplished and successful merging of disciplines, with excellent production values and a singular voice."
On the Best International Short Film, they said: "the jury thought Inanimate was lovely, charming and imaginative."
About The First Was a Boy, directed by Shaun Dunne, they said it "had a fresh approach with a wonderfully realised soundscape, one to watch out for."
Speaking about Child, the jury described it as "a film about a woman dealing with an unsettling truth, Child makes for thought-provoking and uncomfortable viewing."
Join the conversation online
Twitter: @DublinFilmFest / Instagram: @dublinfilmfestival
Facebook: www.facebook.com/dublinfilmfestival
#VMDIFF19
For more information visit www.diff.ie
- Ends -
For further press information please contact Conway Communications:
Nigel Goggin (Nigel@conwaycommunications.ie / 087 604 1161)
Ellen King (Ellen@conwaycommunications.ie / 087 201 3724)
For Virgin Media enquiries please contact:
Anna-Maria Barry (AnnaMaria.Barry@virginmedia.ie / 086 227 2072)
About the Virgin Media Dublin International Film Festival
The Virgin Media Dublin International Film Festival was founded in 2003 and sets the agenda of the year with its programme of outstanding Irish and international film talent. Featuring a red carpet line-up of on-screen talent and guest filmmakers, the festival offers unique access to a plethora of filmmaking talent and transforms Dublin into a hub of glamour, creativity and film appreciation. The festival enjoys an international reputation and is considered a vital launch-pad for Irish titles and an important showcase of world cinema for discerning audiences.
Over the past 16 years, Dublin International Film Festival has screened world cinema from 52 different countries, a total of almost 1,500 films, of which 300 were Irish features including Irish premieres of Sing Street, Once, Ondine, In Bruges, Calvary, The Stag and The Secret of Kells. The Festival has hosted over 600 major guests, including Al Pacino, Angela Lansbury, Brendan Gleeson, Daniel Day-Lewis, Danny DeVito, Ennio Morricone, Joss Whedon, Julie Andrews, Kristin Scott Thomas, Stanley Tucci, and Stellan Skarsgård.
This year the Dublin International Film Festival is sponsored by Virgin Media, with principal funding from The Arts Council. Key partners and funders include Screen Ireland, Dublin City Council, hotel partner The Merrion Hotel, print transport partner Wells Cargo, post-production partner Windmill Lane, social listening partner Olytico and media partners Orb Screen, Wide Eye Media, the Sunday Independent, 98FM and Entertainment.ie.
About Virgin Media
Virgin Media is one of the country's leading connected entertainment providers and operates a cable and broadcast business in Ireland.
Our cable business delivers multi award-winning services: broadband, TV, mobile and home phone connect thousands of people across the country. We are extending our cable footprint with our 'Project Lightning' so that more communities can enjoy the benefits of the fastest, widely available broadband speeds from Virgin Media.
Our broadcast division, Virgin Media Television is Ireland's number one commercial broadcaster operating three free-to-air channels (Virgin Media One, Virgin Media Two, Virgin Media Three, plus the Virgin Media Player) and is a significant investor in home produced content across news, current affairs and drama. We offer extensive sports coverage on our Virgin Media Sport and our 6 Extra Sport channels to ensure fans see all games across UEFA Champions League and UEFA Europa League fixtures and more.
Through Virgin Media Business, we support entrepreneurs, businesses and the public sector, delivering the fastest speeds and tailor-made services.
Virgin Media is part of Liberty Global, the world's largest international TV and broadband company. Liberty Global connects 21 million customers through operations in 10 countries across Europe subscribing to 45 million TV, broadband internet and telephony services. It also serves 6 million mobile subscribers and offers WiFi service through 12 million access points across its footprint.
For further information please visit: www.virginmedia.ie