Founded in 1988, Phonovation Response has grown to become Ireland largest and most successful Automated Voice and SMS provider. They supply content and response facilities, from information awareness campaigns to automated 24 hour payment lines, to a variety of public and private organisations.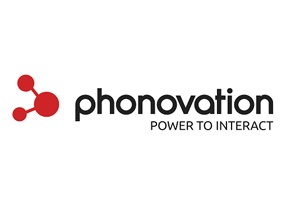 > View all customer stories
1) Voice services

2) Fibre Broadband Services
3) Dedicated account management on hand to manage any queries or concerns with the installation process or afterwards
"One of the benefits of working with Virgin Media is that it has allowed us to sell into Europe using their AORTA Network."

Paddy Woods

CEO
Our wide-ranging choice of voice products provide everything you need and come with a bespoke price plan.

Learn how you could help drive sales, improve customer communication, reduce costs and provide a better customer service with SMS.

We won't give you the hard sell. During your chat with us, we'll talk about your business, the challenges you face, and how we can help. Our goal is that you come away with a product that's tailored for you.