APP-SOLUTE EXPERT – The Sports Apps You Need This Season
With the Premier League up-and-running, the Pro 14 getting into gear and the NFL about to roar into action – without even mentioning the ongoing concerns of F1, tennis, and a lot more besides – it's a good time to be a sports fan. But with so much going on, we can't be the only ones in need of help tracking it all!
Fear not, though, as the phone in your pocket can assist in staying on top of the game thanks to a selection of apps that no self-respecting supporter should miss out on. Read on to make sure you're fully equipped for the season ahead…
It stands to reason that the pre-eminent sports broadcaster fares pretty well in the app stakes – but for Virgin Media customers with Sky Sports, it's beyond perfect. Why? Well, you can watch the live channels on your mobile device! Simply download the app and sign in using your Virgin Media login details. Throw in their exhaustive news coverage, piles of videos and highlights, and a personalised area where you can select what you really need to keep an eye on, and you've got as complete an app as you'll ever find!
For anyone looking to keep pace with the egg-chasing action, this is the one piece of kit you can't go without. Covering both hemispheres, the app includes full match coverage, live scores, breaking news and much more – and with a feature that allows you to prioritise what you see, it's the ideal tool for everyone from the casual supporter to the diehard fanatic.
If crunching the numbers is almost as important to you as watching the action on the field, then your football viewing will never be the same with this incredible app. Powered by stat kings Opta, nothing goes under the radar; you'll keep abreast of every pass, shot, tackle, assist, foul…you get the idea! If you believe that God is in the detail, then you'll be in heaven with this one!
Speed freaks rejoice; you can put yourself in pole position with this one! From top speeds and lap times to detailed information on the condition of tyres (no, really), you can follow your favourite driver through every lap of the race – the perfect accompaniment, then, to following the action live on Sky Sports!
If gridiron's your game, think of the league's official app like a quarterback who can pass and run equally well – close to unbeatable! With news and videoclips by the boatload – as well as all the need-to-know info on every player and team in the league – the road to the Super Bowl has never been easier to follow.
A world of sport at your fingertips!
Order now and get 20% off all Sky premiums for 12 months.

Related entertainment news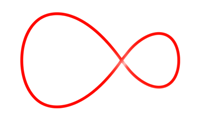 Related entertainment news
Highs, lows and everything in between.
Catch up on all your unmissable TV!
Don't miss a second of the action
find your way to more great movies.