Reasons why (almost)* everyone should watch Madonna: Truth or Dare
Madonna: Truth or Dare is playing on MGM this month. Regardless of whether you're a fan, we can't recommend it enough, both as a fun, revealing music doc and as a slice of pop culture history.

It captures an icon at the height of her career
Madonna has been famous for so long, that it's easy to forget the impact she made. Imagine the popularity of Beyoncé, with a career that's lasted longer than Swift's entire life, that's created more controversy than Nikki Minaj and Eminem put together and sold more records than any of today's popstars – $300million and counting.
In 1990, Madonna's Blonde Ambition tour was both a critics' darling and a hot ticket, and Truth or Dare captures both the intense concert performances and the intimate backstage drama. Madonna emerges as a vulnerable, passionate, talented, complicated and unpredictable artist.


It helped bring documentaries to the mainstream
Truth or Dare (also known as In Bed with Madonna) was a rare documentary at the time that played in multiplexes across the world. It played out of competition in Cannes, where Madonna appeared and caused a media frenzy, and was the centre of the pop culture universe for a spell. Without Truth or Dare, we wonder if documentaries would be as popular as they are today.

It's bursting with cameos…
Being the most famous person in the world, Madonna was surrounded by familiar faces. Antonio Banderas, Lionel Ritchie, Al Pacino and Madonna's then-boyfriend Warren Beatty all appear in Truth or Dare, as does Kevin Costner. And speaking of Kevin…

…Costner and The Bodyguard would never be the same again
In one of the most infamous scenes in Truth or Dare, Kevin Costner meets Madonna backstage for a post-gig meet-and-greet. He describes the raunchy, provocative gig as "neat," prompting Madonna to stick her fingers in her mouth and mock the movie star behind his back.
Cut to a few years later, and Kevin Costner is starring in The Bodyguard, a romantic thriller starring Costner as a man who's vowed to protect a glamorous popstar. The singer was not played by Madonna (as you know); but by Whitney Houston. Did Madonna talk herself out of a job by insulting Costner in her documentary? We may never know…

Catch Madonna: Truth or Dare on MGM on Monday, January 23rd at 9pm.
*By "almost" everyone, we mean that we wouldn't recommend you watch Truth or Dare in the company of elderly relatives!


Catch Madonna: Truth or Dare on MGM on Monday, January 23rd at 9pm.
And watch pop history in the making.
Related entertainment news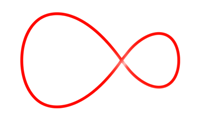 Related entertainment news
Highs, lows and everything in between.
Catch up on all your unmissable TV!
Don't do a Dory… find your way to more great movies.