8 Awesome New Movies to Stream on Virgin Movies this February
There's an exciting new star-studded menu on Virgin TV Movies & Boxsets this month, ready for you to sink your teeth into!
Selecting a movie can sometimes be a lengthy task, so we've rounded up our top picks, shedding a little light on what each entails to make it that little bit easier. From charming Irish debuts to action-packed American epics, one or two of our newcomers will surely tickle your fancy!

Who's in it?
Rising Irish star Seána Kerslake alongside Tara Lee from The Fall and Red Rock's Denise McCormack.
What can I expect?
An insightful, smart and sometimes funny Irish drama with a star-making performance.
What other films is it like?
We think it's like a Mike Leigh indie drama (Secrets and Lies), with a dash of Dublin Roddy Doyle humour (The Snapper).
What's it about?
This triumphant first feature film from Darren Thornton sees 'Mad' Mary McArdle return to her hometown in Drogheda after a brief stint in prison. She's instantly labeled un-dateable and so becomes determined to find a boyfriend before her best friend's wedding day. The critically acclaimed, heartwarming Irish charmer becomes available on demand from January. It's certainly not one to miss.
In a nutshell: Ready to be charmed?
Available from 2nd February


Who's in it?
Who isn't? The starry cast includes Denzel Washington, Chris Pratt, Ethan Hawke and Peter Sarsgaard.
What can I expect?
A cool new spin on the classic western, combining the famous story with modern stars and slick direction.
What other films is it like?
As well as its inspiration (The Magnificent Seven and The Seven Samurai), this new version brings the same edge and excitement that the director brought to Training Day.
What's it about?
Denzel Washington and Chris Pratt lead in this violent American Western remake. Based on the 1960 classic of the same name and Akira Kurosawa's famous epic, Seven Samurai, the movie sees the desperate townspeople of Rose Creek employ a motley crew of seven outlaws to protect them against the deadly Bogue. Packed with plenty of shoot-outs and showdowns, this one's a sure crowd pleaser.
In a nutshell: Ready for action?
Available from 26th January

Who's in it?
Renée Zellweger, Colin Firth, Patrick Dempsey and Emma Thompson.
What can I expect?
The third, and possibly funniest, in the Jones trilogy, which mixes slapstick humour, social embarrassment and observations on modern romance.
What other films is it like?
There are two previous films that come to mind…
What's it about?
If you loved the first two, you're in for a treat! Bridget's back with her usual hilariously charming ways. She's still living the single high life but when she finds herself pregnant and only 50% sure of who the father may be, things go bottoms-up in typical Bridget Jones style!
The brilliant rom-com is the third in the franchise with many labelling it the best.
There's a little added eye candy in this one too. Watch out for Dr. McDreamy, Patrick Dempsey!
In a nutshell: In the mood for a giggle?
Available from 30th January


Who's in it?
Steven Lang – best known as the bad guy from Avatar – and Jane Levy (The Evil Dead remake, TV's Suburbia).
What can I expect?
A nifty, critically acclaimed horror/thriller about a burglary gone wrong.
What other films is it like?
Don't Breathe has been compared to other mid-budget shockers like Lights Out, The Strangers and The Purge.
What's it about?
This intense thriller from Fede Alvarez sees a group of friends break into a blind man's house to commit what they think will be the perfect crime. Praised for being one of the most inventive in the ever-growing home invasion horror genre, the chilling movie will have you clutching onto your favourite pillow for dear life. Prepare to have to sleep with the nightlight on after this one!
In a nutshell: Looking for a thrill?
Available from 16th January


Who's in it?
Popular Spanish actress Emma Suárez and the up and coming Adriana Ugarte
What can I expect?
A satisfying Spanish drama from one of the greats, Pedro Almodóvar, that combines three short stories by acclaimed author Alice Munro.
What other films is it like?
Almodóvar's dramas are always moving and unique, and this is one of his gentler dramas in the vein of Talk to Her, Volver and All About My Mother.
What's it about?
This stylish melodrama, based on the stories by Nobel Prize winner Alice Munro, tells the moving tale of a mother and daughter, torn apart by the death of father and husband, but reunited having led completely different lives for years. Delving into the issues of motherhood and guilt, Almodóvar delivers a spectacularly emotive movie that should be enjoyed with a box of hankies at hand.
In a nutshell: Need a lift?
Available from 9th January

Who's in it?
Handsome young star Jack Huston, alongside Hollywood legend Morgan Freeman and popular character actor Toby Kebbell as the villain.
What can I expect?
A rousing, big-budget period epic that breathes new life into the beloved original.
What other films is it like?
With its ancient setting, big canvas and tonnes of swords and sandals, this is one for fans of Gladiator and Troy.
What's it about?
Based on the 1959 American epic of the same name, this historical action blockbuster tells the tale of a prince falsely accused of treason by his adopted brother and sent to endure years of slavery on a galley at sea. When he returns to his homeland the estranged pair fight in an epic and deadly chariot race, allowing Ben-Hur to finally find redemption. You'll be glad to know that this one's not quite as long as the original! Prepare to be part of the action with this remake of one of the greatest stories ever told.
Available from 26th January
Optional button: Feeling epic?


Who's in it?
Anna Gunn from Breaking Bad, James Purefoy (the English guy in Rome and Revenge) and the eternally underrated Craig Bierko (The Long Kiss Goodnight, Cinderella Man).
What can I expect?
A relevant, sophisticated thriller set among the well-heeled and ruthless folks on Wall Street.
What other films is it like?
This one echoes grown-up thriller/dramas in the financial sector like Wall Street, Arbitrage and Margin Call.
What's it about?
Starring Breaking Bad's Anna Gunn, this intelligent financial thriller tells the story of an investment banker working her way up the Wall Street ladder while under the watchful eye of a ruthless prosecutor. Proving that the women of Wall Street can be just as coldly corrupt as the men, this one's bound to please.
In a nutshell: Feel like a gripping watch?
Available from 9th January


Who's in it?
The voices of Charlize Theron, Matthew McConaughey and Ralph Fiennes.
What can I expect?
An utterly charming, hugely acclaimed animated gem that takes its inspiration from Japanese folklore.
What other films is it like?
The director previous made the lovely Paranorman and Coraline, so expect the same gorgeous animation and skilful storytelling.
What's it about?
Laika Entertainment has managed to do it again! Kubo and the Two Strings is dreamy and unforgettable thanks to the studio's modern take on the classic stop-motion technique. The incredibly beautiful animation tells the tale of young Kubo who accidentally summons a vengeful spirit bringing his peaceful life to an end. Embark on an epic adventure with this one to solve the mystery of Kubo's fallen father, the greatest samurai known to man.
In a nutshell: Ready for a family adventure?
Available from 16th January

Access these movies and LOADS more on Virgin Movies through your Virgin TV box now!


Not yet a Virgin TV customer?
Sign up to 240Mb Virgin Mix TV and Anytime Mobile for only €35/month for 6 months and €85/month after that.
Related entertainment news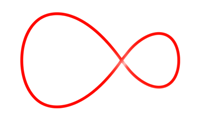 Related entertainment news
Highs, lows and everything in between.
Catch up on all your unmissable TV!
Don't do a Dory… find your way to more great movies.