In this glorious age of choice, you can live-watch, stream, record and re-watch just about anything you want.

With all of this choice, sometimes the tastiest little catch slips through the net. Here's a rundown of just some of the channels that are possible overlooked and underrated, and living just a little further up the dial…
An extension of Comedy Central, this station has stand-up specials (from both famous and rising comics), familiar comedies like Friends, South Park and Sex and the City, occasional comedy films and home-produced, award-winning fare like The Daily Show.
"Great films you know, great films you don't." Their motto says it all, and this is one of the best film channels you could ask for, with mainstream blockbusters, fun seasons (from action to specific movie stars), and an endless unfurling of cool indie films (from British comedies to Asian martial arts, American indie horrors and everything in between). They even produce their own films, including 12 Years a Slave, High Rise and Slow West (pictures). Film4 will soon be filling your DVR with classics old and new.
Famous for a reason, the Food Network made icons out of the likes of Martha Stewart and helped European talents like Nigella break America. Wall-to-wall recipes, colourful personalities and home tips aren't guaranteed to turn you into Jamie Oliver, but we're sure you'll pick up a few tips on your travels.
A handy source of entertainment for the little ones, RTE Jr has both Irish and international TV shows for every school age. And hey, if you watch Spongebob too, we won't judge!
Thanks to colourful personalities (such as Bear Grylls and the Mythbusters team) and hugely popular shows like Deadliest Catch, Discover Channel has moved from the classroom into the realm of popular entertainment. Don't worry, you'll still learn something, whether it's about nature, science, extreme living or even how to survive in the wilderness with no clothes.
Explore uncharted channels and see what's up the dial
There's a whole world of entertainment just waiting to be watched.

Related entertainment news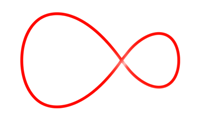 Related entertainment news
Highs, lows and everything in between.
Catch up on all your unmissable TV!
Don't do a Dory… find your way to more great movies.