A BIG Offer at a Small Price.
Get unlimited 4G data, calls and texts for just €25 a month on a 30 day contract.
Already a Virgin Media customer?
Already a Virgin Media customer? NoYes
Want a Goldilocks plan that's 'just right'?

EU Roaming Included
Hunting for value in a great plan with unlimited calls, texts & data?

EU Roaming Included
30 day contract.

EU Roaming Included
30 day contract.

EU Roaming Included
Want to know what you'll pay for calls, texts and data NOT included in your plan? Check out our charges. Also, fair is fair. A fair usage policy applies. Customer price plans and offer are available to Virgin Media broadband or TV customers. A 30 day rolling contract on mobile applies.


Place your order through our safe and secure checkout.

Get an email and text with delivery details - and ways to change them.
(If you placed your order before 8pm you'll be offered next day delivery)

Sit back and let our courier come to you at the scheduled time and place.

If you love your mobile number, switch it to your new SIM in 3 easy online steps.
Get an
International Add-On

Which includes 50 Minutes and 50 text messages to 27 European countries
for just €5 per month.

Say hello to a new way to do mobile.
With Virgin Mobile, our plans are fully transparent and don't include any unwanted surprises.
Your phone will never be locked to our network
We aim to make life easier for our customers, not lock them in. So while other networks sell phones that are locked to a network, Virgin Mobile phones are 'open variant', meaning they are not tied to our network.



We'll let you upgrade your phone whenever you want
Your phone is on a separate contract to your minutes, texts and data. You can pay off the outstanding phone balance whenever you choose. So once the phone is paid off in full, you can upgrade to a new model, whenever you fancy. You just need an active Virgin Mobile plan to buy a Virgin Media phone.
We'll make it clear when your phone is paid off
We split the cost of the plan and the phone on your bill. This means if you buy a phone from us on a 12 month contract, by month 13 the phone is paid off. The cost of your phone will then drop off the bill and all you pay for is the plan. Happy days!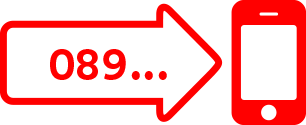 Switching is super easy
Switching is super easy - and you can even bring your current mobile number with you! Just order your SIM today, and once you receive it you can register or sign in to your My Virgin Media account to move your number to your new Virgin Mobile SIM. With just a few simple steps we'll have you switched over in a matter of minutes!

We've got you covered
With 99.6% population coverage (98.4% coverage for 3G data and 96.7% for 4G data services), we have you covered here, there and pretty much everywhere.

As we are using the Three network, our coverage is the same as theirs.
Mobile SIM Only price plans: A 30 day rolling contract on mobile applies. Plans include national landline and mobile calls, text messages and data within the Republic of Ireland. EU Roaming is also included. Up to four mobile subscriptions per account. Maximum of one promotion per mobile subscription or mobile number. Subject to application check. Click here for full terms and conditions.
Christmas Gift with Purchase Offer 2018: Purchase a Samsung Galaxy Note9. S9+, S9, S8 or an Apple iPhone 8 or X from Virgin Mobile and receive a UE WONDERBOOM Speaker and Samsung Fast Wireless Charger as a free gift, subject to availability and while stocks last. Purchase a Huawei P20 Pro and receive a Huawei Watch GT as a free gift, subject to availability and while stocks last. The UE Wonderboom Speaker, Samsung Wireless Charger and Huawei Watch GT will need to be returned unopened, seals intact, with the handset along with the original packaging if the order is cancelled, or is exchanged for a different handset. We reserve the right to charge for any repair or replacement cost if there is any damage to the returned items. There is no cash, credit or alternative: it is not transferable. Offer is available from 15/11/2018 – 26/12/2018.
Virgin Media Broadband or TV Customers Offer : Virgin Mobile Red Friday Unlimited for Free for 4 months and €25 a month thereafter. Offer Closes 26th November 2018.

Fair Usage Policy on unlimited plans: Monthly allowance of 10,000 (landline and mobile) minutes and 10,000 SMS within ROI and EU. All other calls and SMS in excess of our Fair Usage Policy or for international, premium, non-geographic numbers and non EU roaming will be charged at our standard rates. Monthly Fair usage allowance of 40GB data, after which speeds will be limited. 6.8GB of this 40GB allowance can be used within the EU after which surcharges will apply. Surcharges will also apply if over a 4 month rolling period your roaming usage or presence within the EU exceeds your domestic usage or presence. Details of our rates can be found here.

Virgin Mobile Phone: If you purchase a mobile phone from Virgin Media, you must have an active Virgin Mobile plan for each phone. If you are an existing Virgin Mobile customer/ subscriber you may add a phone to your existing plan, the cost of your phone is on top of the price of your plan. There is only one promotion allowed per mobile subscription or number. Existing phone customers may upgrade their phone anytime once the existing phone has been paid off. Maximum of four phones per account, and only one mobile phone purchase per transaction. Subject to application check, availability and contract. T&Cs apply - click here for mobile phone terms and conditions.