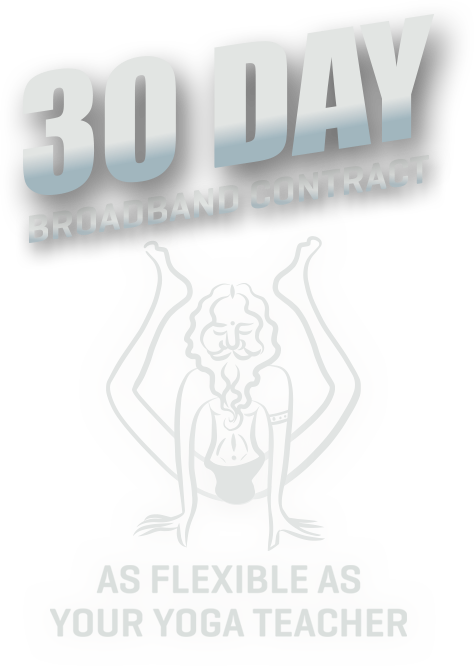 Broadband without the commitment
Say hello to our 30 day Freedom contract. An unlimited 240Mb of superfast broadband on Ireland's fastest broadband network, with unlimited calls to Irish landlines & 400 landline minutes to 22 countries worldwide. We'll even give you a brand new Virgin Media hub, for free.
And because it's a 30 day contract, you're free to walk away whenever you like. So there's no sweat, just a totally zen, commitment-free broadband experience. All together now: Ommm!