Before following any connection steps, see your Xbox 360 Instruction Manual for important safety information.

1. Switch off your Virgin Media modem.
2. Get an Ethernet cable and plug one end into one of the ports on your Virgin Media modem. (One of these cables should have come with your Xbox 360.)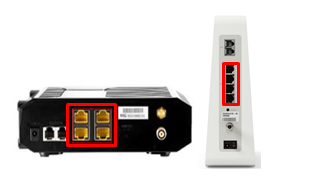 3. Plug the other end into the back of the console.


4. Switch the modem back on. Then wait for the online light to appear and stay on.